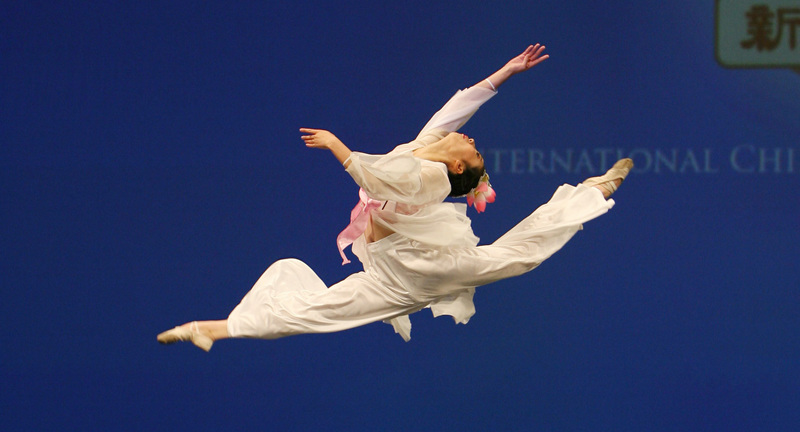 Choreographer Michelle Ren: Reviving Classical Beauty
BY GENEVIEVE LONG, THE EPOCH TIMES
Offstage, Michelle Ren floats into a room the way you would expect from someone who has spent most of her life dancing and performing—gracefully and effortlessly. Onstage, her relentless training and dedication show in her ability to perform extremely difficult classical Chinese dance movements with fluidity. In both settings, it is her innocent and charming demeanor that can captivate a room or an audience.
But despite being a world-class performer, dancing wasn't Ren's first passion in life.
"When I was young, I was dreaming that I would grow up and do office work," she admits, giggling. This, despite the fact that she started training in artistic gymnastics at age six in mainland China and formally dancing at age twelve. Dreams of office work eventually fell by the wayside, to the delight of audiences around the world who have seen her perform. She currently tours with Shen Yun Performing Arts, based in New York.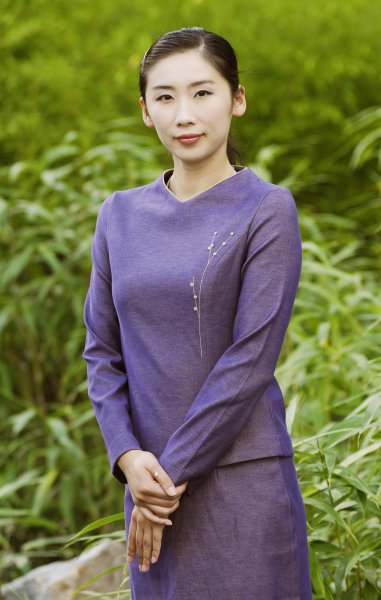 Ren says her age is a "secret," but regardless of years she already has a long list of accomplishments under her belt. She has won awards in China's National Artistic Gymnastics Competition, the Liaoning Province's Peach and Plum Cup Dance Competition, and the Popular Culture Award Competition. In 2007, she won first prize in the Adult Female Division of New Tang Dynasty Television's International Classical Chinese Dance Competition.
In her current role as a choreographer and principal dancer with Shen Yun Performing Arts, she gets to see the stage from two very different perspectives. Ren says she likes choreography because she can watch others perform, but also likes performing because of the direct interaction with the audience.
One performance she helped choreograph in the 2008 shows was a stage drumming act that requires dozens of performers to pound ancient Tang Dynasty drums in rhythmic syncopation. Ren says the choreography for the piece was extremely difficult because of the wide range of preferences audiences have for drumming styles. In the end, her inspiration came from ancient Chinese culture itself.
"In the past, ancient people often drummed," says Ren. "Drums in Chinese culture signify warding off evil, so we wanted it in the show. We used the identical drum and chariot as used in ancient times—it has this element of battling evil."
Ren says this attention to the detail of ancient Chinese culture is what makes the Shen Yun Performing Arts shows unique. Included in this are elements of the ancient meditation practice Falun Dafa, or Falun Gong, which Ren and many other members of Shen Yun Performing Arts practice. So it's only natural that Falun Gong's principles of truth, compassion, and tolerance are infused into the show's performances.
"Sometimes there is an instant in the dancing—you feel like our hearts are all together, that moment is really sacred," says Ren.
Ren puts it simply, "The purpose is traditional culture, pure beauty."
Even with over 500 performances thus far, she says there is something special about every show. That's not surprising, considering the extensive thought, planning and research that goes into the performance.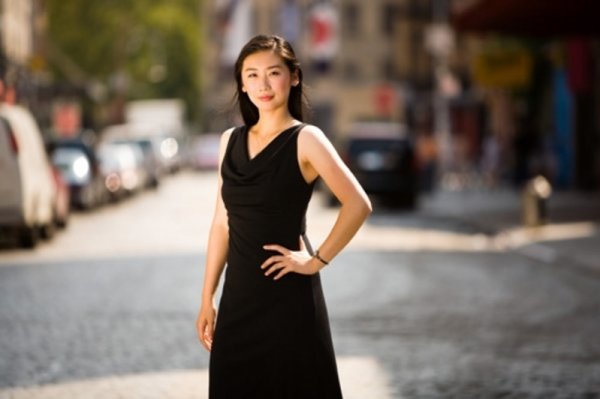 This painstaking attention to detail coincides with Ren's personal view about dancing, which she thinks is about more than just doing "this movement, that movement." This is especially the case when it comes to the performances that depict Falun Gong practitioners in China, who have been under the cloud of a state-sponsored persecution since 1999.
Ren digs deep on these types of numbers, once even seeking out a Falun Gong practitioner who was persecuted in prison about her experience.
"She said that when you no longer have suffering in your heart, it's almost a kind of joy," recalls Ren of talking with the woman, whose name she doesn't reveal. "I try to internalize that when I perform."
"Many of the things we do are very touching to people, because we're using our hearts to do it and the audience will feel it," says Ren.
"The aim is to let people know that this is really happening," she adds. "This is happening in China. These are real stories."
Note: this article has been edited and abridged to fit the website.
Shen Yun Dancer Profile Video: Michelle Ren
Learn: Classical Chinese Dance
12. November 2010