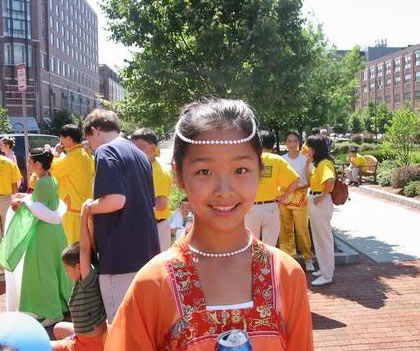 When Stars
Align
Dancer Betty Wang shares a special experience from the past performing season.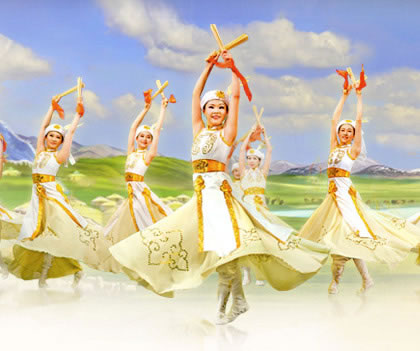 Meet the
Mongolians
What's it like to dance with tableware, live on horseback, and revel on the boundless plains?
YOU ASKED:

What's in the Shen Yun logo?

The dancer in our logo is performing the zi jin guan jump wielding long silk ribbons.
Zi jin guan (literally "purple-gold crown") is an essential technique for female classical Chinese dancers. This is a back leg kick that requires a fusion of flexibility, strength, and coordination. This technique is performed in an explosive instant midair.
The long ribbon is a dance prop dating back at least to the Han Dynasty (206 B.C.E.–220 C.E.). These colorful silks of various lengths elongate the dancer's movements. Masterly executed, they create exquisite fluid patterns like spirals, waves, and more.
Coming Up:
Another great season is already in the making.
Stay tuned for more news and goodies from Shen Yun.